Miscellaneous
secure.endless.horse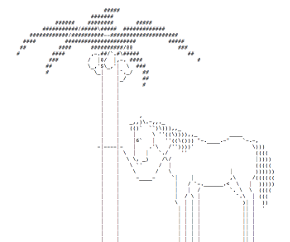 In early 2017, I received a request to add HTTPS functionality to
endless.horse
. I was about to take quals, and a whole lot of other stuff was going on, so replied that I'd add it to my TODO list but it might take a while. Two years, in fact, but
secure.endless.horse
is finally live.
---
Electronic Music Composition
When I started at Stanford I took advantage of the world-renowned CCRMA (Center for Computer Research in Music and Acoustics). In 2017 I audited the Music 220a course, Fundamentals of Computer-Generated Sound. One of the assignments was to make a binaural sound play.
---
Sax-a-ma-phone
While at MIT I received a music minor and was also an active baritone saxophone player. I participated in the Festival Jazz Ensemble and Chamber Music Society Jazz Combos. I still play, but informally and less frequently. My senior year was the 50th anniversary celebration of the Jazz Ensemble, during which we debuted a couple of new compositions. One of them was From Forever by Chick Corea. We even did an official recording session at the WGBH studios in Boston, which you can listen to here (excerpt embedded below).
---